Maîtres Jacques GUILLET, Frédéric PHAN-THANH, Christophe VIGUIER, Philippe TABOURDEAU-CARPENTIER
Jean-Vincent LUCAS, Eric SIMON-MICHEL, Cécile GAUTHIER notaires associés.
Maîtres Christelle COSSADE, Maud CORDUAN, Marina SARRAZIN, Anne PRIOU, Alban VU DINH, notaires.
ainsi que leurs soixante-dix collaborateurs sont à votre service et associent leurs compétences et complémentarités afin de vous accompagner dans vos différents projets et les évènements de votre vie.
Comment vendre ma maison ? Comment acquérir un bien immobilier en toute sécurité ? Comment céder mon entreprise ? Comment choisir le type de société le plus adapté à mon activité ? Comment chosir mon contrat de mariage ? Comment préparer ma succession ? Comment organiser mon patrimoine ?
A toutes ces questions et à bien d'autres encore nous pourrons vous apporter une réponse.
Garants de la sécurité contractuelle et de la confidentialité de nos actes, notre expérience vous sera utile dans un monde du droit de plus en plus complexe.
Pour plus de proximité et de disponibilité, nos bureaux sont déployés sur cinq sites dans cinq communes de la presqu'ile, LA BAULE, LE POULIGUEN, GUERANDE, LE CROISIC et PORNICHET.
L'étude est détentrice des minutes de Me Lucien CHAPEL et Me Charles LEQUIMENEUR
Notaires Presqu'île Associés vous accompagne :
- dans votre vie familiale : Adoption, contrat de mariage, donation, succession, partage, testament, divorce.
- dans la gestion de votre patrimoine : vente, expertise, négociation, baux, gestion locative, prêt, placements immobiliers et financiers, copropriété, gestion d'immeuble.
- dans votre vie professionnelle : achat et cession d'entreprise, cession de parts de société, création de société, baux commerciaux, location gérance, actes de société, modifications de statuts, transmission d'entreprise à titre gratuit.
Networks and certifications

Our office is known as Notexpert, feel free to contact us directly about our operating conditions and information about valuation.
Our office is known as Notexpert, feel free to contact us directly about our operating conditions and information about valuation.

Notexpert qualification is granted to notaries or their partners who have received advanced training, and can show that they have been practising regularly for more than five years. Notexpert members practise under this label for their own customers or those of their colleagues, conforming to the methodological, ethical and professional rules recommended by the profession, and are signatories to the property valuation expert's charter, which is applicable to property professionals.

Notexpert now has 200 members who are property valuation experts, all over France.
expert.immobilier.notaires.fr

Member of Notaires Conseil d'Entreprises
NCE: the network of Notaires Conseil dEntreprises (civil law notaries who advise entrepreneurs)

NCE is an association in compliance with the loi de 1901 French association authorisation act. It comprises civil law notaries from all over France.

The NCEs objective is to continuously improve the notarial services provided to entrepreneurs by enabling its members to share their expertise through:

- mutual member assistance and support
- a shared collection of documents and updated information in the sector
- voluntarist continuing education of members and their colleagues to ensure excellence in advising company directors.

By developing expertise among company managers, NCE helps promote the activities of civil law notaries.

http://www.notairesconseilsdentrepreneurs.fr/
www.notairesconseilsdentrepreneurs.fr/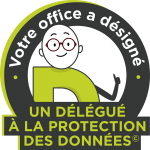 Office that has appointed a Data Protection Officer
Office that has appointed a Data Protection Officer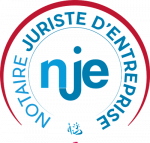 Office certified for legal activities within or on behalf of a company
Notaire juriste d'entreprise Le notaire par sa formation, sa culture, son expérience, sa compétence et ses outils propres (acte authentique)peut et doit apporter une réponse spécifique aux besoins des chefs d'entreprise. Dans l'activité de conseils aux chefs d'entreprise, le notaire se doit de respecter ses obligations de probité, d'impartialité, d'objectivité et d'indépendance qui s'imposent naturellement à lui en sa qualité d'officier public. NJE : NOTAIRE JURISTE D'ENTREPRISE est un label obtenu par les offices qui engagent une démarche volontaire dont l'objectif est de promouvoir auprès des chefs d'entreprise et de tous les acteurs économiques un véritable savoir-faire en matière de droit des sociétés et plus généralement le droit des affaires. La labellisation requiert pour les notaires de l'office concernée d'avoir suivi un cursus de formation au « secrétariat juridique de sociétés » mis en place par le Conseil supérieur du notariat et son institut l'INES (Institut notarial des Entreprises et des Sociétés). Le maintien de la labellisation est subordonné à des exigences de suivi régulier d'actions de formation et de dépôt d'un dossier de suivi d'activité dans le domaine du droit des affaires. Le label est renouvelé tous les deux ans. Les notaires des offices labellisés ont tous signé la charte de labellisation NJE. NJE à ce jour rassemble 90 experts répartis sur tout le territoire.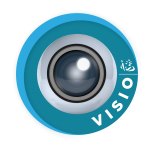 Office équipé de la visioconférence de la profession
Pas le temps de passer chez votre notaire ?
Vous disposez d'une tablette ou d'un ordinateur doté d'une caméra et d'un micro ? Vous avez alors l'équipement nécessaire pour réaliser un entretien en visioconférence avec votre notaire.
Simple, en toute confidentialité et en toute sécurité, vous pouvez de chez vous dialoguer avec lui.
Lors de vos prochaines prises de rendez-vous, pensez à informer notre secrétariat de votre souhait d'effectuer l'entretien en visioconférence.
visio.notaires.fr/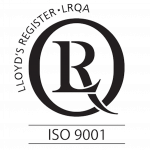 ISO 9001:2008 certified notary's Office by LRQA
ISO 9001 is an international quality-management standard, applied by over a million organisations in 176 countries. It defines requirements in relation to quality management systems, such as dealing with faults, rationalising processes and satisfying customers. French notaries have chosen the ISO 9001 standard as the frame of reference for their quality requirements. The practice is certified to ISO 9001 for all its activities. Certification allows the practice to confirm its capacity to provide services in line with its customers' expectations and regulatory requirements